Information About Online Bill Pay
This product is offered at no charge to all WRCU members.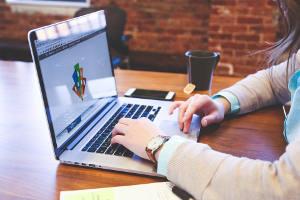 Pay your bills through the internet using our secure Bill Pay service. Easily set up recurring payments or one-time-only payments. Bill Pay lets you review and authorize every payment before it is paid. Save time, reduce postage expense and the number of checks you write. Pay charge accounts, utilities, loans, even your doctor, daycare center or landlord. The Pay a Person feature in Bill Pay allows you to send money to a child, friend or anyone you choose as long as you have an email address for them. No email? No problem, BillPay will also send them a paper check!
You can set up email and text alerts with BillPay as well. Let yourself know when an ebill is received, a bill gets paid and more. This is set up in BillPay under My Account.
Watch some getting-started videos to see how easy Bill Pay is to use.
You must have a WRCU share draft (checking) account in order to use Bill Pay. You also must be enrolled in Mobicint, our on-line banking product. Once signed into Mobicint, simply select Bill Pay from the Services area under the three-line menu ≡ on the left of the page, and you will automatically be redirected to our Bill Pay site. To see an excellent overview of the product, select view demo from the upper right-hand portion of the Bill Pay home page.
If you are not using Mobicint, learn how.