Who Can Join the White River Credit Union?
The field of membership for the WRCU is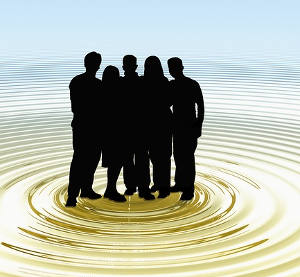 defined as "All persons who reside or are employed in Rochester, Vermont or Bethel, Vermont or in the town's respective trading areas; and residents of the watershed of the Middle Branch of the White River, being the area within a radius of (twenty) 20 miles of East Randolph Village; together with members of their immediate families; and organizations composed primarily of residents of said area. Membership will also be extended to employees of the Credit Union. Once a person has obtained membership with the Credit Union, that membership may be active for the person's life, regardless of their place of residence."
The White River Credit Union was formed in 1947 when five citizens in Rochester, Vermont wanted to create a small, friendly lending co-op to service the valley community. Their goal was to make their loans viable and economical for the area residents.
The WRCU has grown considerably during the ensuing years. We have joined hands with the credit union serving Bethel, and opened a new branch in Randolph, so can now serve a much wider area. We don't just loan money to our members. We offer share accounts (savings plans), share drafts (checking), VISA cards, ATM Cards, Certificates of Deposit and IRA accounts. We can help you buy a car, camper, or borrow money against the value of your home, or loan money for personal needs.
Most important, the WRCU is member owned. Our members are joined together by a common bond and we will serve only our members. There are no outside stockholders – net earnings are paid out to our members in dividends. That means your savings grow faster.
Unlike other financial institutions, credit unions are also run by its' volunteer members. Members make up the Board of Directors, who manage and elect the officers to handle the business and operation of the credit union. Members make up the Supervisory Committee that makes sure the Credit Union is run correctly.
Plus, we're subject to the rules and regulations of the Vermont Department of Banking and the National Credit Union Administration (NCUA). Both agencies periodically examine our operations. And each year we hire an independent accounting firm to audit the credit union. The WRCU is a member of both the Credit Union National Association and the Vermont Credit Union League.
How to Join
Ready to become a member? Here is how!