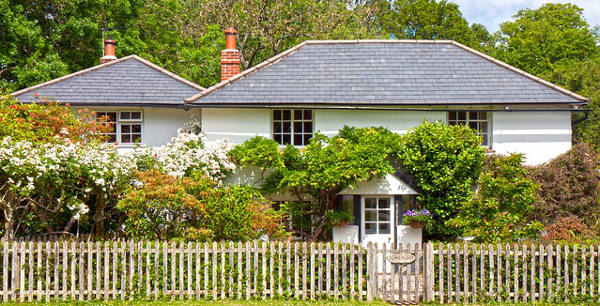 You can borrow against the equity you've built up in your home and possibly deduct the interest portion of your loan payment on your tax return. A really nice feature of a WRCU Home Equity Loan is that there are no closing costs if your loan is for less than $50,000. This makes for an attractive borrowing option when it comes time to:
Consolidate debt
Pay off a higher rate mortgage
Make home improvements
Pay for higher education
Treat yourself to a special vacation
Make a major purchase (home furnishings, computer, etc.)
Our Home Equity Loan is a fixed-rate, five, ten, twelve, or fifteen year loan, with very competitive loan rates. The borrower takes the entire amount of the loan at disbursal. Payments are fixed for the life-of-the-loan.
WRCU also offers Home Equity Lines of Credit (HELOC) Here is the difference explained
We have an Online Loan Application that you can fill and submit from your computer, tablet, or phone. This can get the process going, and then you can come in and talk to a loan officer. Please read below for all you will need to get a home equity loan.
Fixed Rate Home Equity Loan
Property Specifics – Loans are available on single-family properties and Condominiums. Mobile Homes will be considered as collateral for a home equity loan if they meet the guidelines of the WRCU Mobile Home policy. All properties will be located in the State of Vermont, the primary residence of, and occupied by the owner/member.
Minimum and Maximum Loan Amount –
| | 5 year term | 10 year term | 12 year term | 15 year term |
| --- | --- | --- | --- | --- |
| Minimum Loan Amount | $10,000 | $10,000 | $10,000 | $10,000 |
| Maximum Loan Amount | $150,000 | $150,000 | $150,000 | $150,000 |
Maximum Term – The maximum loan term of a fixed rate home equity loan is 15 years, with the exception of loans with a 50% or less loan-to-value where we now offer a 20 year term.
What will my payment be?- Use our loan calculator to get an idea.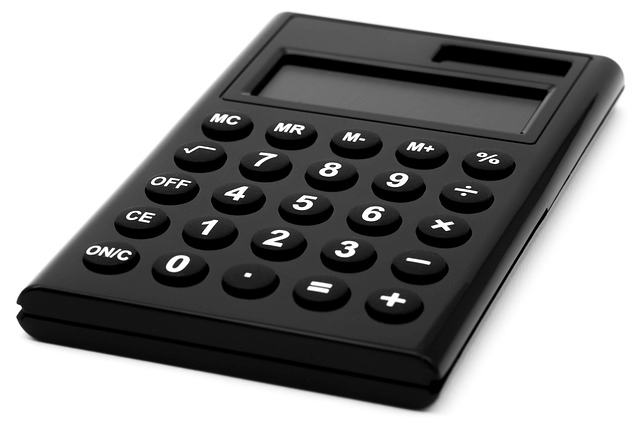 Loan-to-Value (LTV) – The maximum home equity loan amount cannot be more than 90% for conventional properties, or 80% for mobile homes, of the property value as outlined in the Property Appraisals section of this policy, less any outstanding first mortgage. The Loan to Value (LTV) calculation excludes any existing mortgages, including home equities that will be paid off with the disbursal of the new home equity.
Debt Ratios – The debt ratio of an applicant normally will not exceed 43% with the inclusion of the new WRCU Home Equity Loan. Debt ratios exceeding 43% must be approved by the Credit Union Management Team (CMT) or Board of Directors (BOD). In considering a higher debt ratio, the following factors will be taken into account:
Job stability
Discretionary income
Credit history in general
Credit history with WRCU
Pricing – The BOD delegates the setting of home equity fixed rate loan rates to the CMT. The CMT will make every attempt to price this product to be competitive in the market place and still provide a reasonable return to the credit union.
Loan Documentation – The credit union has developed procedures for home equity line-of-credit underwriting, closing and disbursal (Home Equity Phases). The credit union also has developed a check-off list to aid the loan officer with this procedure, as well as, in the preparation of the correct closing documents
Insurance Requirements
Homeowners Insurance – A Homeowners insurance policy must be in force naming the WRCU as the loss payee. The policy must be for at least the amount of the loan balance. Exceptions will be reviewed and approved by the CMT or BOD. Force placing insurance will be considered to cover insurance deficiencies.
Flood – All property will have a flood zone determination. Flood insurance must be obtained if property is determined to be in a flood zone. The policy must be for at least the amount of the loan balance. Exceptions will be reviewed and approved by the CMT or BOD.
Force Placed Insurance – In the event that a borrower fails to maintain either homeowners or flood insurance, then WRCU will force place the insurance with the carrier of its choice in the amount of the outstanding principal. The borrower will be responsible for the cost of this forced placed insurance. This insurance only protects the credit union's interest.
The credit union designates staff to follow-up on expired or cancelled property insurance in a timely manner.
Property Appraisals
The town appraised value, otherwise known as the municipal assessment, or a third-party property appraisal may be used if it is less than 2 years old, or
The town appraised value or a third-party property appraisal, whichever is most current, that is older than 2 years old may be used if 60% or less of that value for conventional properties or 50% of that value for mobile homes is to be borrowed.
In order to qualify for a home equity loan between 80% and 90% loan-to-value for a conventional property, or 50% and 80% loan-to-value for a mobile home, then we must have a copy of a professional appraisal or Town Assessment performed within the last 2 years. All other policy guidelines must be met as well.
A current photo of the property must be provided for both appraisal options.
A new third party property appraisal would be required otherwise. A WRCU approved and qualified Appraiser, as defined by the NCUA and who has the correct certifications and licensing, must perform this appraisal.
Title Search and Opinion – A title opinion for Home Equity mortgages will be prepared covering a forty-year period. A current owners' search can be prepared for property that the Credit Union already has a full 40-year title opinion on file for. Title insurance will be required on all loans of $50,000.01 or more.
Credit Report – A merged credit report will be obtained for all borrowers utilizing Experian, Equifax and TransUnion credit bureau data.
Mortgage Deed – The Mortgage Deed will contain a due-on-sale provision.
Payments - Payments will first be due 30 days from the date of disbursal and on that day of the month every month thereafter. Each member will be encouraged to have their home equity payments direct deposited into their share or share draft account with an automatic deduction from that account each month for credit to the home equity debt.
Late Fees – A late fee will be assessed when the full amount of any monthly payment is not received by the end of fifteen (15) calendar days from the date it is due. The late fee will be 5.0% of the monthly payment.
Quality Control – All Home Equity Loans will have a quality control review performed on the file after the closing. This quality control review will verify the contents of the file for the proper closing documents, correct dates and signatures and all other pertinent information as outlined in the WRCU Home Equity Loan Quality Control form. As part of the quality control function, loan officer adherence to policy and procedures and the perfection of liens is verified.