Home Equity Loan or Home Equity Line of Credit: Which is right for me?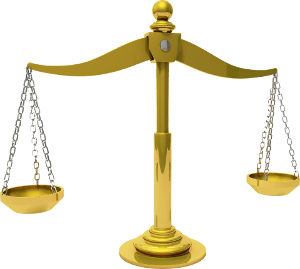 Do you know the differences between a Home Equity Line of Credit (HELOC) and a Home Equity Loan? They both use the equity, (the difference between the value of your home and what you owe on it) you have in your home as collateral, and the interest on either loan may be tax deductible, (you should check with a tax expert as every situation is different,) but one of these might be a better choice for you depending on your circumstances. We will point out some of the differences, and why you might want one over the other, and then you can look at the White River Credit Union's offerings and terms for these loans.
Lets start with a HELOC. Think of a HELOC as a credit card with a variable interest rate, secured by your home. The rate will change as market rates change, usually on the first day of each quarter. When you apply for a HELOC, you request the amount you think you will need, this will be your credit limit, and you can't go over it. You draw on the funds as you need them, and your monthly payment is calculated only on those funds you have withdrawn. A HELOC can be used for anything but it is best for ongoing expenses like home improvements, medical bills, or school tuition. Here are the details on the WRCU HELOC.
A Home Equity Loan is a Fixed-Rate loan, and is sometimes referred to as a second mortgage. You take the entire amount of the loan after approval. The payback period is for a fixed term (5, 10, 12 or 15 years at WRCU) and the interest rate remains the same for the entire life of the loan. You may of course, pay the loan off early at WRCU. A Home Equity loan is usually used for a large fixed expense. You might have a big wedding coming up, a major addition to your home, or just want to consolidate existing debt. If you use a Home Equity Loan to consolidate debt, you can almost certainly get a much better interest rate than you are currently paying. Here are the details on a WRCU Home Equity Loan.
We hope this has cleared up the differences between these two types of loans. You can always contact us if you have additional questions. If you are interested in either loan, we hope you will find that the personal service and low rates at WRCU will make us your first choice. At WRCU you are not a customer, you are a member of this co-operative financial institution.
Right now, WRCU has some really good deals on Home Equity loans, and our Home Equity Lines of Credit have some good interest rates too. Get in touch and see how we can help you Make More Possible.